A Testimony Of Answered Prayer.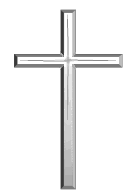 Anointed Christian Ministries.


Great Revival Ministries Of Yesterday.

Andrew Murray. 1828 -1917.
Down load books by Andrew Murray....
Link.
Andrew Murray wrote over 250 books, a number of which I have read and found to be a very helpful source of understanding and of great encouragement in my Christian walk. He was the minister of the Dutch Reformed Church in Wellington, South Africa, from 1871 to 1906, and he lived there until his death in 1917. He was a man who enjoyed a close walk with the Lord and truly a man for our times.


Smith Wigglesworth. 1859 - 1947.
Download books and sermons by great men of God like....
Smith wigglesworth, John Wesley, R.A. Torrey, Charles G. Finney,
Charles Spurgeon, E.M. Bounds, C.S Lewis and many more from
Dr. Chadwick's Church Ministry Site......
Link




Meeting Todays Great Needs.


LIFE OUTREACH INTERNATIONAL.

Mark. 9:41
For whosoever shall give you a cup of water to drink in My name, because ye belong to Christ, verily I say unto you, he shall not lose his reward.

Click on the image and give a cup of water in the Name of Jesus.



Benny Hinn Ministries.

This Is Your Day.

Pastor Benny Hinn's popular daily half-hour television program, This Is Your Day, is seen across the United States and around the world in more than 190 nations. Do not miss this inspiring telecast, or watch programs direct from your computer..... Link.



| | |
| --- | --- |
| | When you invest time each day in your relationship with the Father, you will see great results. Joyce Meyer shares her personal insights and favorite scriptures to strengthen you to face the day. Take the time to energize, encourage and refresh yourself spiritually with her brief teachings as you learn how to keep your joy and peace in the midst of obstacles and frustrations. Todays, Daily Word..... Link |



Train and equip local Namibian Pastors, Church leaders and lay persons in Biblical Counseling, Creation Therapy.

Participate in Evangelistic Crusades through-out Namibia.

Mission Needs: Prayer for Godís anointing and guidance, Bibles, Tracts and Donors. To help support this Mission click on the..... Link

A Christian Counseling, Recovery and Crisis Intervention Ministry of Victory Family Care "On*Line Christian Counseling, Christian Recovery, Crisis Intervention, Accredited Home Study Courses, On*Line Moderated Bible Studies. Christian Counselor Training, Certification and Licensure, Daily On*Line Fellowship Discussions, and much more. "But thanks be to God! He gives us the victory through our Lord Jesus Christ."



A Country Preacher From Tennessee.

Pastor Anthony Wynn. Oasis Ministries.




I don't think I have been so moved by such heartfelt preaching. So much so that I felt tears well up as I listened to the truth of Gospel flow from lips of this man of God. With that southern Tennessee accent the truth flowed like the rivers of Living Water that our Lord and Saviour, Jesus, told us would flow.

The Very Fire Of Revival.
Listen to anointed sermons and songs by Pastor Anthony Wynn from the;
' Tent Revival Sermons Online'. CD's of sermons are also available from the
I have just got to have the Gospel preached to me like this.
Little wonder I chose the tune; "Change My Heart Oh God."
For I am not all I truly could be in Christ; yet !
Bob Haughey.






Tune.... Change My Heart Oh God.... Midi.com